St Tropez Cliff Top Villa, France
The refurbishment of a villa right on the sea in St Tropez.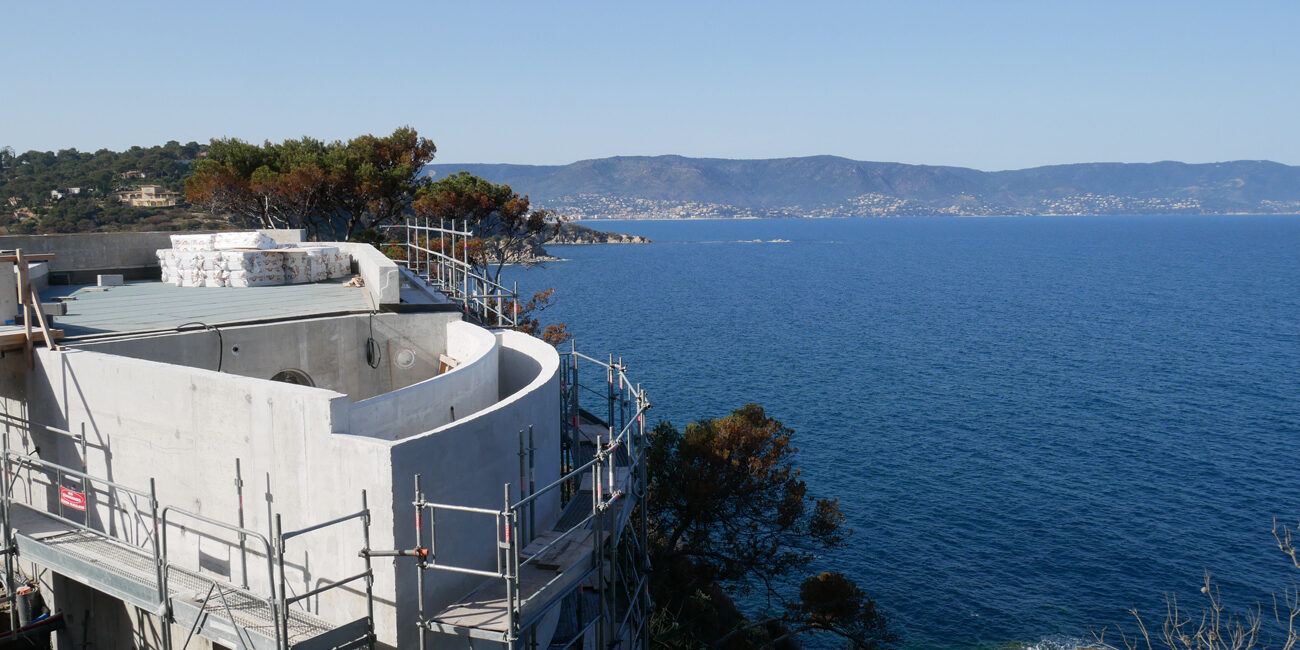 Project Details
OLF PM were appointed to Project Manage the development of this cliff top villa set within a private estate near St Tropez, France. OLF PM's brief was to obtain an addendum to the existing building permit and develop the project with the Architect and Interior designer for tender purposes to ensure the quickest start on site.
Having met with the local planning department and with relative certainty of the outcome for the application, OLF appointed the remaining members of the design team on the client's behalf to develop the design in line with the client's budget and requirements.
Due to the complexity provided by the location, and due to working within a private domain with limited access (a window of only ten months working period within the year), very precise co-ordination and logistics have been required for the construction phase. OLF have worked to provide a positive outcome for the client, keeping control of the client's budget with full financial transparency through the procurement process and enabling flexibility for the client to develop design decisions through the building period.
OLF worked closely with the client to select the best Interior Designer to achieve the design brief, set budget parameters, maximise the Planning gain and are currently overseeing the final stages of construction for a autumn 2020 completion.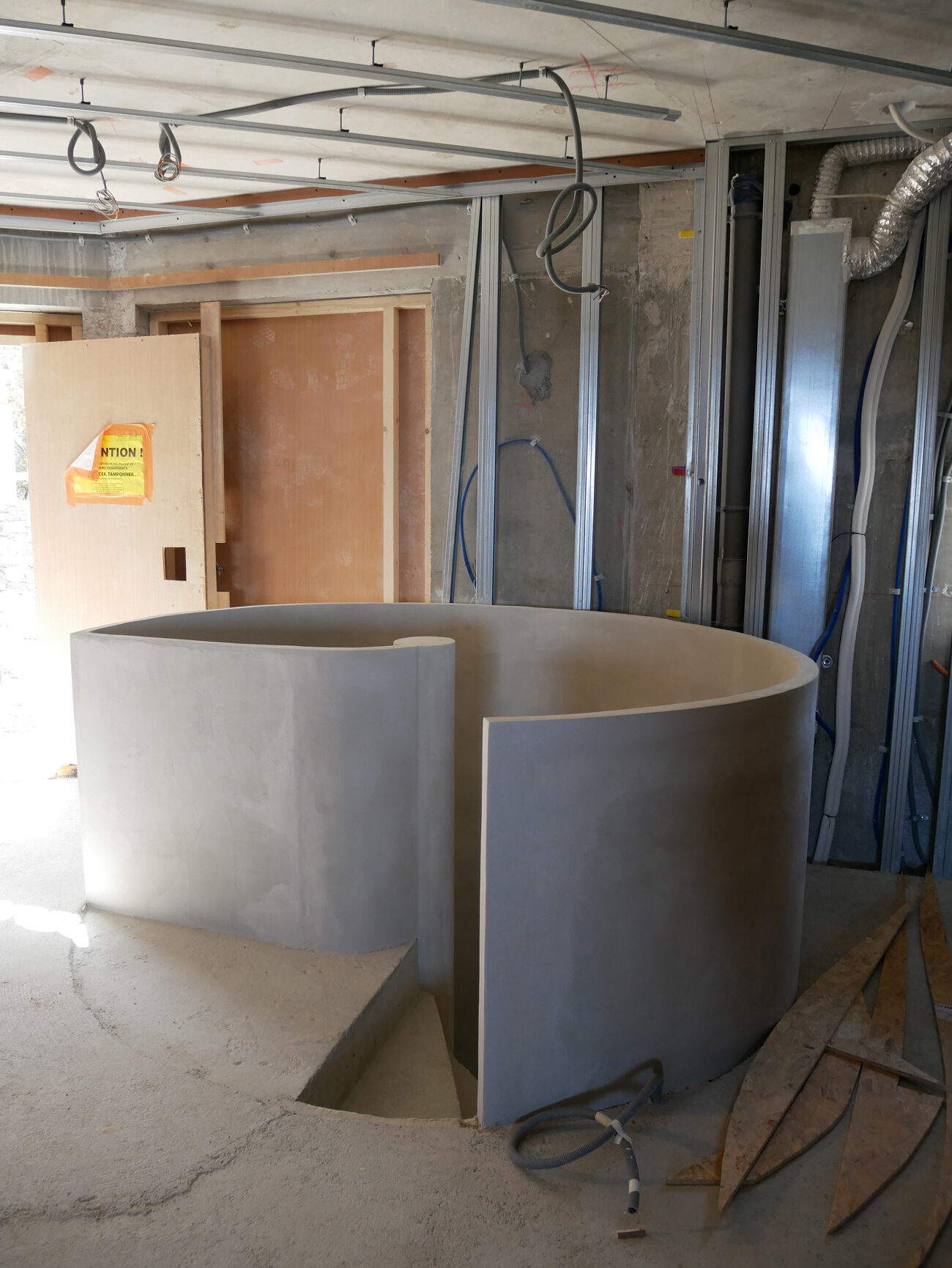 Architect:
Alain Roussel Archtiecte: Hyeres, France
Interior Designer:
Sandra Benhamou Architecture Interieur, Paris, France
Garden Designer:
Archi Payasage, Mougins, France
Mechanical and Electrical Consultants:
Delta Consulting, Monaco
Structural Engineer:
AIES, Le Pradet, France