Notting Hill Townhouse
The refurbishment of a semi detached Notting Hill town house with a new underground extension to the front of the house.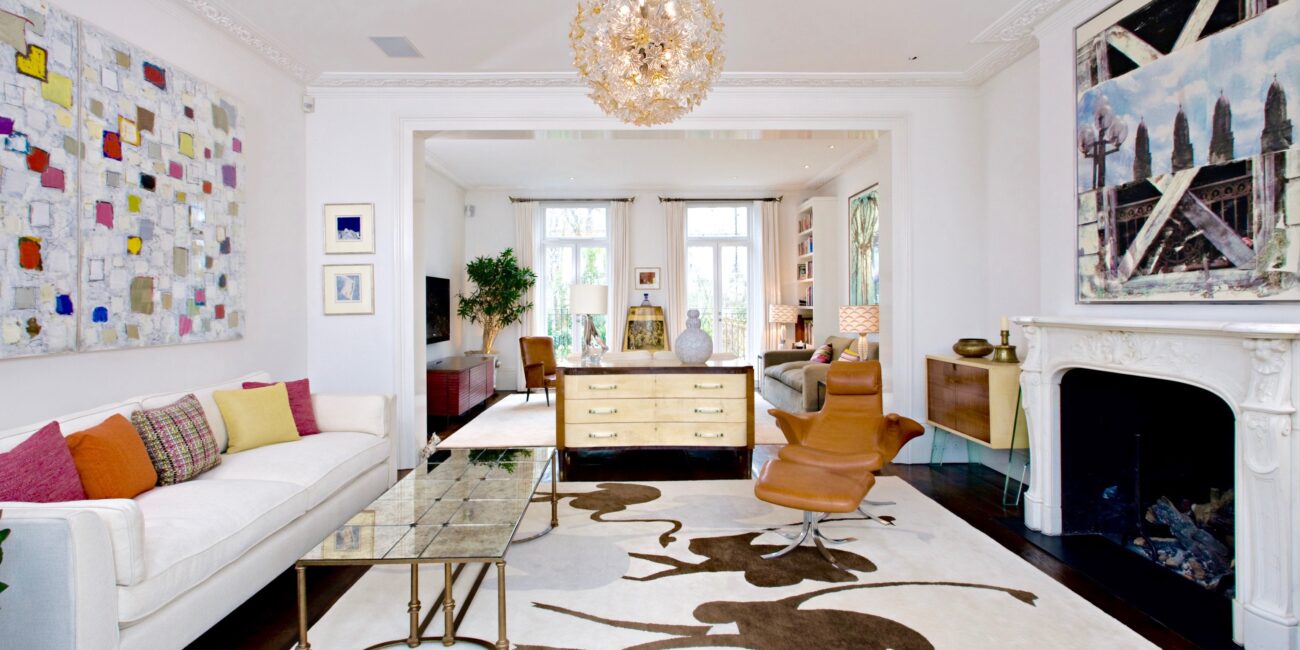 Project Details
This house in Lansdowne Crescent was demolished back to the outside walls and original staircase only. The rebuild included the installation of a new underground extension, increasing the lower ground floor ceiling height to the entire footprint of the building and a new roof. The client took a very active part in all areas of the build process and wanted to explore the design and technical aspects of the build in a lot of detail. OLF managed this process and completed the construction to meet the very high standards the client required. The external works included the rebuild of the front wall, railings, sliding gate access and driveway. OLF also arranged for the installation of semi-mature trees and plants. The internal finishes included the installation of new services through out, blink glass, air-conditioning, sound insulation, remote windows and lutron lighting.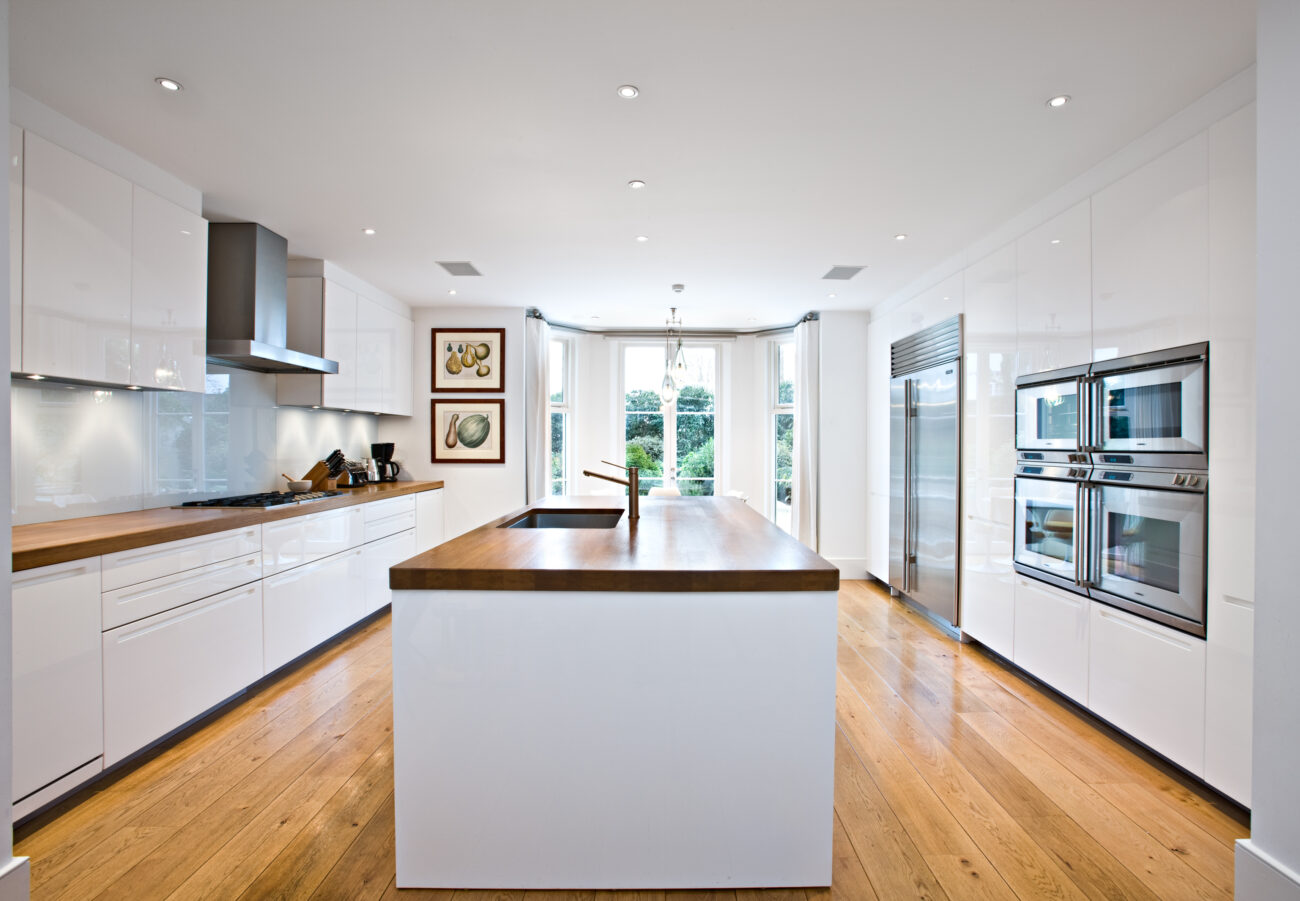 Architect:
Stephen Turvil Architects
Garden Designer:
Martin Lane Fox
Structural Engineer:
The Structure Workshop
Interior Designer:
Caroline Patterson Design
Mechanical and Electrical Consultants:
The Building Design Partnership
Audio Visual Installation:
Gryphon Systems