Kensington Villa
The refurbishment of a semi-detached Kensington townhouse with a new extension and the lowering of the ground floor.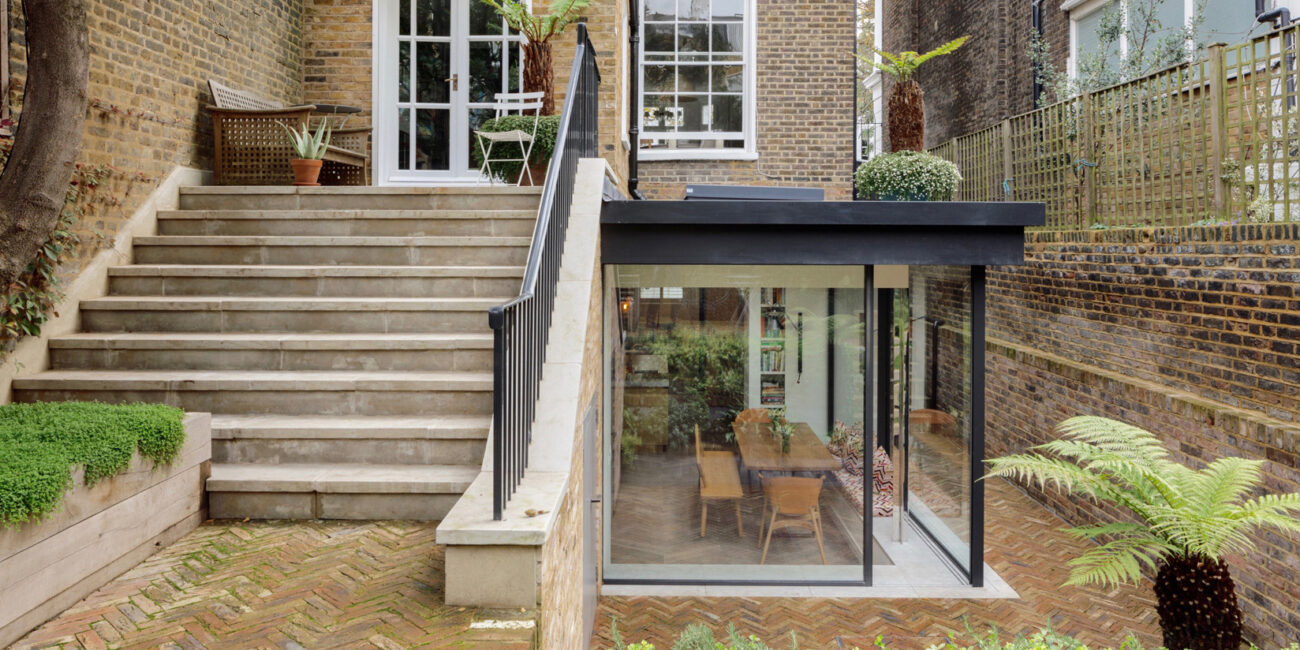 Project Details
OLF were retained under a Fixed Lump Sum Contract to complete the refurbishment of this house. The works included the underpinning and lowering of the entire lower ground floor and the installation of a new extension at the back of the house into a newly landscaped garden, a new kitchen, family room and utility room.
The project works also included the re-configuration of the drainage under the house to reduce the risk of flooding and the installation of a new plant room to free up space inside. OLF also installed a new lower ground floor staircase, new internal glazing, new joinery and a steam shower room.
Some rooms in the house were retained in their existing arrangement and were only redecorated. OLF managed the retention of existing finishes where wanted and ensured that these were preserved carefully during the installation of new services through 90% of the building.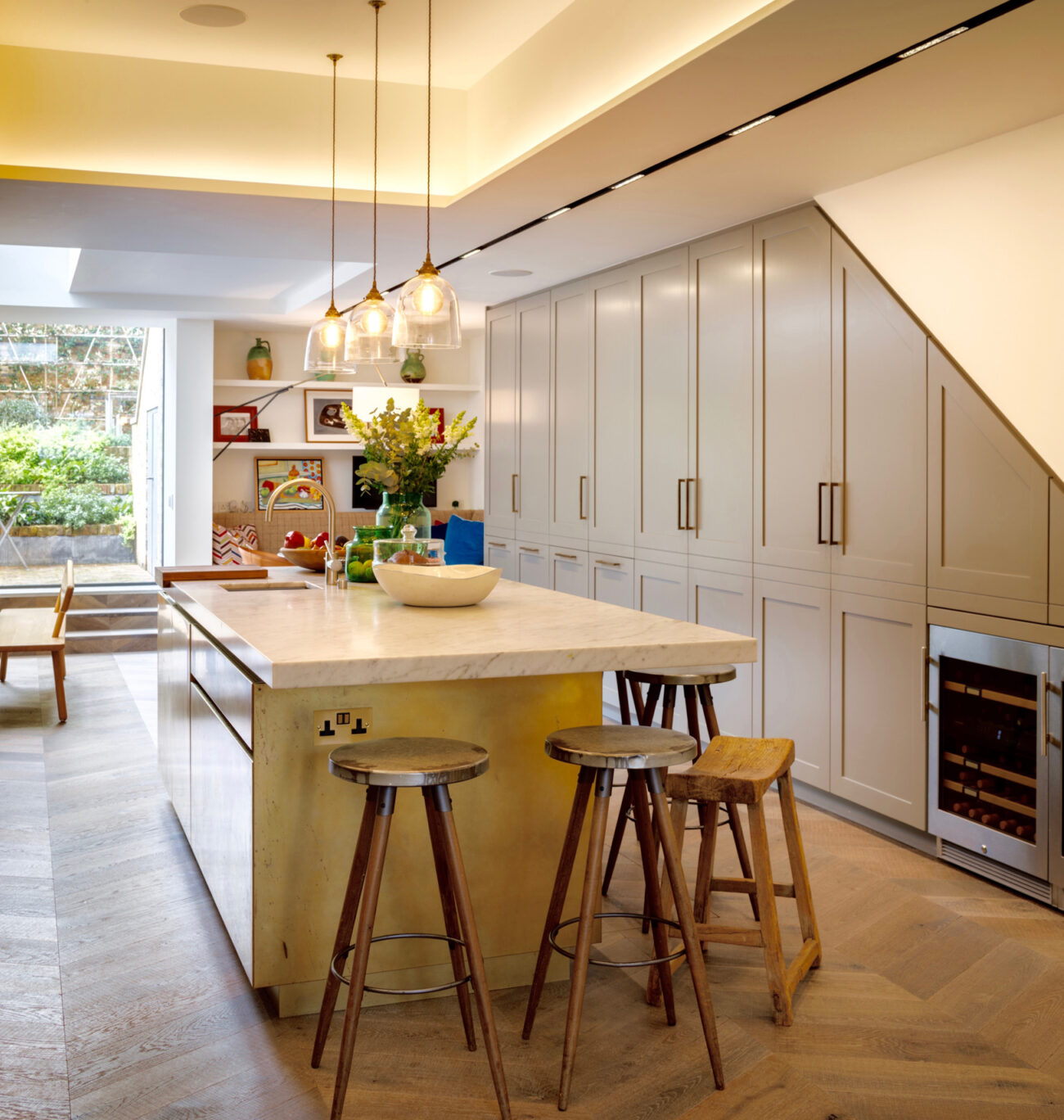 Architect:
Guy Stansfeld Architects
Garden Designer:
Alisdair Cameron
Mechanical and Electrical Consultants:
The Building Design Partnership
Structural Engineer:
MBOK
Audio Visual Installation:
Twisted Pair
Drainage Consultant:
Richard Mountney