Holland Park Listed Maisonette
The refurbishment of 2 storeys of a Grade 2 listed Holland Park villa and the installation of an underground addition below the garden.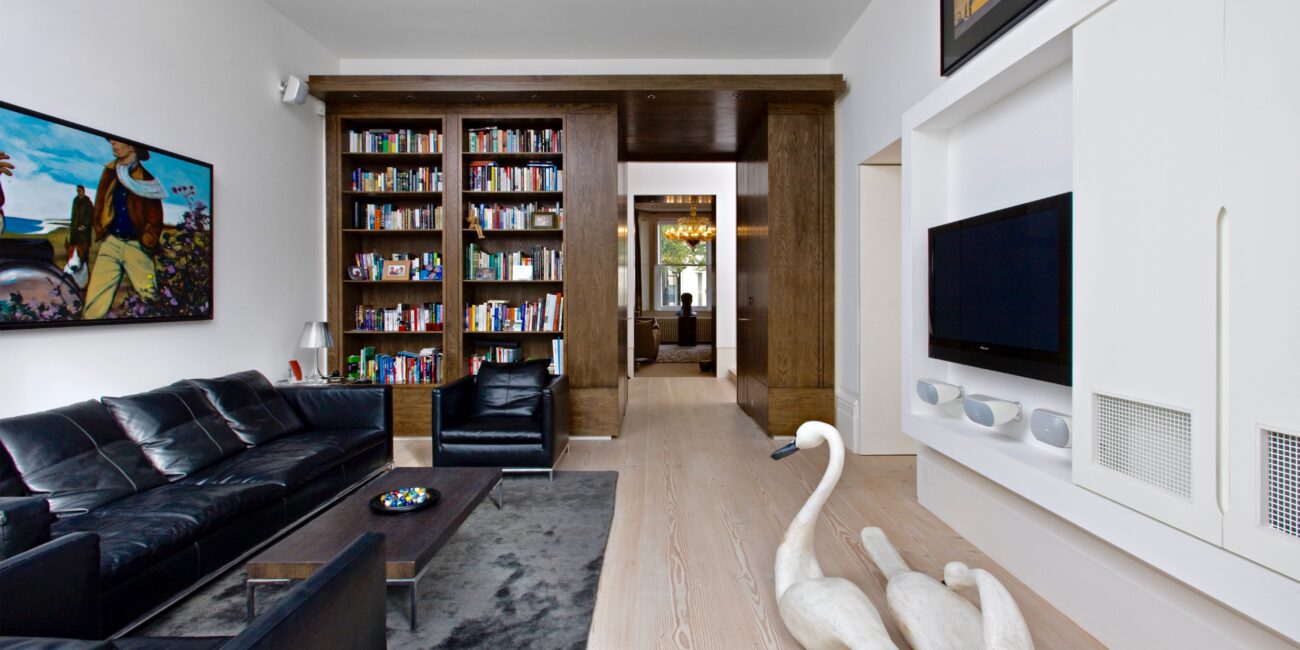 Project Details
The installation of a full basement extension under the garden of this Grade 2 listed multi-tenanted property presented significant challenges. The main structural contract was completed in-house by OLF and involved the craning in of machinery and the removal of all spoil through one of the front windows at ground floor level.
OLF completed these works under a management contract and were retained by the client to manage all aspects of the works, this included the marshalling of the neighbours concerns through the course of the build. OLF were engaged to manage the construction works from the outset through to completion.
The underground addition includes large panels of glazing, a leather floor, mechanical plant and modern detailing through out. Installing modern details within this Listed Property were very challenging. OLF have achieved a high level of finish and the successful installation of a large structural extension with very limited access.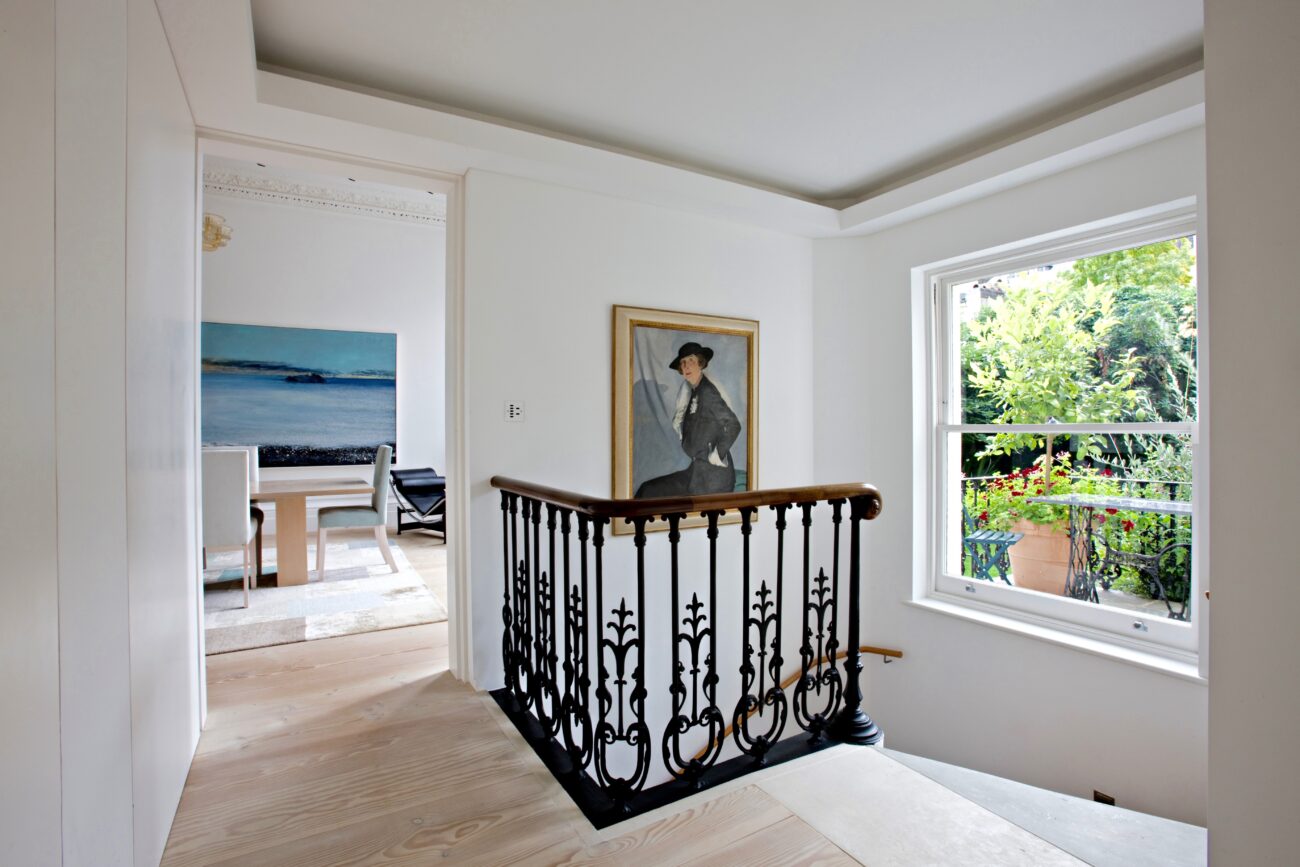 Garden Designer:
Caspar Gabb
Mechanical and Electrical Consultants:
The Building Design Partnership
Structural Engineer:
The Structure Workshop
Audio Visual Installation:
Robert Taussig